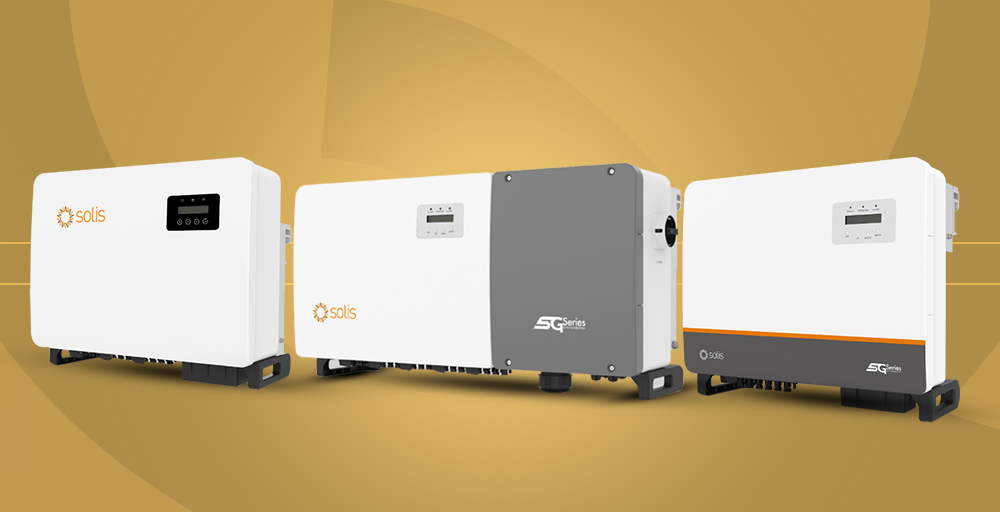 Solis Ongrid/Grid-tied
Solis On-Grid Solar Inverters
Operation type: On grid-Grid tied
Sinewave Type: Pure
Rated power 110 KW
10 MPPTs fuse free design
Smart I/V scan and diagnosis
Intelligent string monitoring
AC&DC type II SPD
IP66 protection
Energy Efficiency and Savings are a reality with Our Top-Quality Solis On-Grid Inverters in the UAE.
Energy efficiency and electricity bill savings are no more a distant dream. It became a reality with our efficient solis On-grid Inverter. Why are you struggling? Order today and watch financial benefits for your home or business.
4 Ways Solis On- grid solar inverter helps your Home & business
Our Solis on-grid solar inverter is specifically designed to cater to the needs of both homes and businesses. It provides numerous benefits to the users. Find how it can help you!
Save money and generate energy
whether it is home or office, electricity bills often give heartache. Don't suffer again. Install a grid solar inverter from Top Solar inverter Suppliers in the United Arab Emirates it enables you to generate your electricity and it will reduce your electricity bills drastically. So, get ready to use electricity without any tension or worries!
24*7 control
When you install a Solis on-grid solar inverter, you have the ultimate control. With cutting-edge technology and a remote control system, you can control the inverter from anywhere at any time. So, you can identify the issues easily. And gives you valuable insights. 
Save the planet
If you are using a Solis on-grid solar inverter, believe me, knowingly or unknowingly you are on a mission to protect the planet because you are utilizing the power of the sun.So, no more guilty feelings while using a solar inverter.
Greater energy independence:
Who doesn't like freedom, especially when it is energy independence? While using our solar inverter you don't need any additional or external source of energy. Complete independence in terms of energy. 
Overall, our Solis on-grid solar inverter offers cost savings, remote monitoring capabilities, seamless integration with the grid, environmental benefits, energy independence, and potential financial incentives to our target audience, making it an excellent choice for both home and business owners.
Our on-grid solar inverter is different a bit. Find out how it is 
Yes, our on-grid solar inverter offers multiple benefits apart from cost-efficiency and sustainability. Here is how.
Easy maintenance
The on-grid inverters are easy to maintain. You don't need extra effort or money to take care of it once it is installed. 
Easy to install
The on-grid inverter is easy to install as there is no need for additional equipment like a battery bank. You can easily install it without much effort or energy.
Optimised energy production
On-grid solar inverters are optimized to produce the maximum amount of energy possible. You have maximum energy from the minimum resource.
Anti-islanding protection
On-grid solar inverters shut down the power supply to the house the minute electricity goes off from the grid. This increases the lifespan of your valuable equipment and avoids costly repairs or replacement of the same.
Ready to unlock the potential of solar power for your home or business?
 Get in touch with our team today to discuss your energy needs, understand the installation process, and explore the financial benefits of our on-grid solar inverter solution.
Onyxline on-grid solar inverters
Onyxline also provides high capacities on-grid sizes for strategic projects via its partnership with big market manufacturers.
Download the Service Brochure
Call us @  971 50 273 1228  or shoot us an email at Embrace a cleaner, more affordable, and future-proof energy solution with us.